We have over 14 years of experience cleaning homes and businesses in our community
PROFESSIONAL POWER WASHING
Your home is one of your largest investments so it's important to have a thorough cleaning of it and the surrounding areas on a regular schedule basis. Not only will this keep up a sparkling curb appeal but will also prevent you from having costly repairs and maintenance issues sooner than expected. With the climate and moisture in our area it is especially important to keep the algae and mildew washed away to prevent this. Not only will a regular wash save you money on repairs and bolster curb appeal it will also add thousands to the value of your home if you ever need to sell.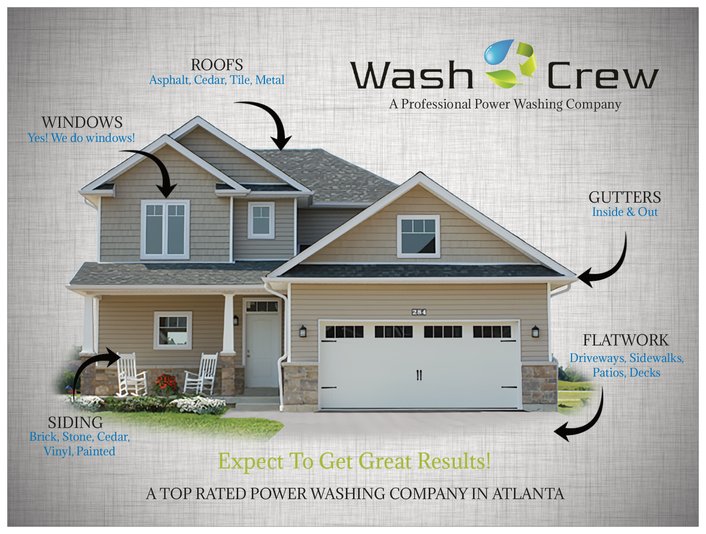 TRUST AN EXPERIENCED CREW
Wash Crew USA will always make it very simple to have these areas cleaned from the initial contact we offer answers to questions, quick pricing and scheduling. On the day of service we provide a proven quality cleaning process for satisfaction guaranteed results once complete. Give us a call, text or message and let us exceed your expectations. We want you to become part of our growing family of satisfied customers.